Samsung M30s are one of the powerful midranges in that price range. Its launch took place on 18th Sep 20. The main highlight of this phone is its 6000mAh heavy battery. Samsung M30s is a power pack of huge battery, Samsung friendly UI, design, and others. This article is going to be a long run review and if this phone is good enough to buy at this time. Different Xiaomi products are also available in this price range. But In my personal opinion, Samsung M30s still stands on top of various factors.
Body and Design
Even after having a massive battery of 6000mAh company can maintain good design. It is a glass front and plastic back in design. The color polycarbonate back is not good enough to give you a premium feel as other products of this price range are capable of. But the phone is not about how it looks. A phone cover behind will totally clear this con of M30s.
But when you keep a cover case according to your wish the phone is extremely good with cover in it. After we put the cover the design in camera gives this phone a vivid look. A triple camera with a flash has a unique and angelic look in it. The fingerprint in this mobile is kept at the back. And the design due to the combination of both fingerprint and camera design gives a good feel to the phone from the back.
Talking about the glass front I personally fell the design compelling. The glass front has a beautiful waterdrop notch. The secondary camera is fit into that notch. And more than that a small barely noticeable speaker is on top of that notch. The bezels at the top and side are low. But the bezels at the bottom are noticeable. 
Display
The display is the best thing this Phone has as an offering. In this range non of the phone provides an LED display than Samsung's mobiles. If you are fond of watching videos, There is no other phone as an option in this range than the Galaxy M series. Phones of Xiaomi and other company provides an LCD till Sep 2020.
But Samsung M30s provides a Super-AMOLED display. This display has no competition in this nearby prize range. This is the reason why M30s still rules the market after this huge time of release. The super AMOLED display supports a 1080p display. The 403ppi in the display makes every inch of display astonishing. 
From my user experience, the super AMOLED display on this phone provides the best video experience. The display is 6.4 inches which is a big screen as well. The 420 nits in the display also provide a bright view of sunlight as well. From my experience the view of display while doing every task is phenomenal. From gaming to watching the video, The screen is crisp and clear.
For the better use of Super AMOLED, Go to setting and change the display to Vivid the colors in display are more vibrant.
Performance
The performance on this phone is quite impressive. Comparing other phones it still outnumbers the process of other phones in this price range. The chipset used in this phone is Exynos 9611 with 10nm fabrication. This phone is smooth in day to day activity. When I use apps like Facebook, Youtube, Instagram, Twitter at the same time it performs great. As well as the gaming performance of this phone is impressive as well.
This phone can run high-end games like PUBG in a smooth and extreme setting. But this is not a gaming device. After long use of the GPU and CPU portion gets heated and performance decreases. After heating the fps ranges from 40-50. Which is not bad either. This phone is basically a  phone for day to day go. It can perform best on a day to day activities like any other phone in this price range.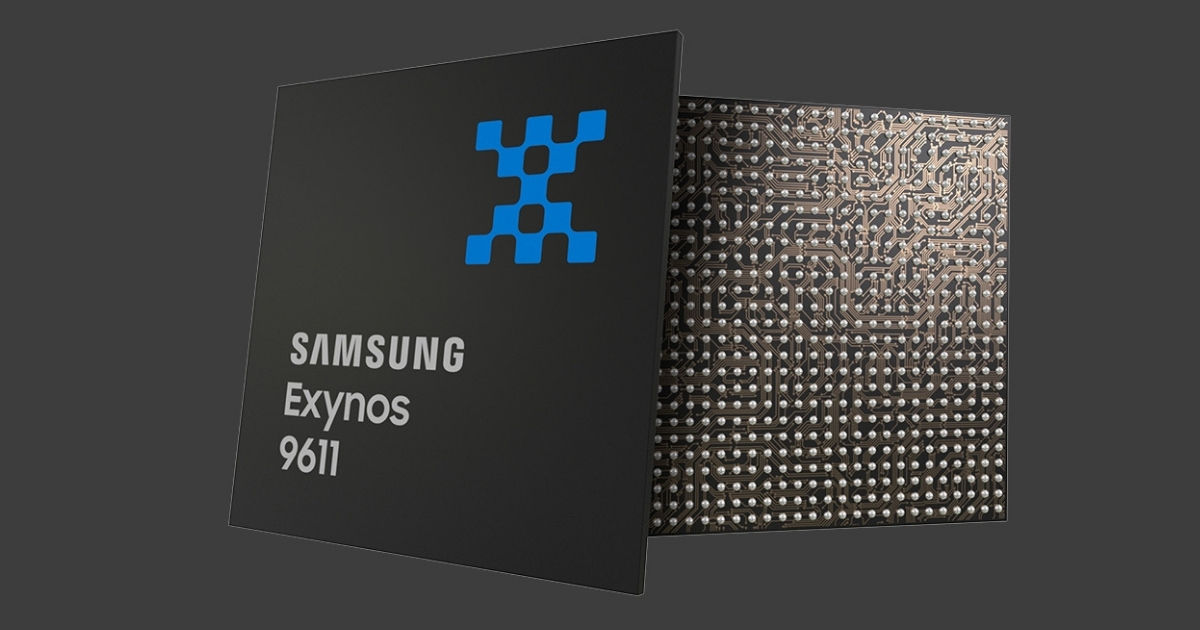 The CPU on this phone is Octa-core (4×2.3 GHz Cortex-A73 & 4×1.7 GHz Cortex-A53). And GPU on this phone is Mali-G72 MP3. This really does an impressive job throughout your activities. The other best thing about this mobile is Samsung One UI 2.0. The user-friendly nature of this phone is unbeatable by any other brand phone. One UI 2.0 with android 10 has a user-friendly nature for its user. For any task, you perform One UI is there to make your task easier.
If you see the phone performance this phone is best to date for your tasks. So if in Sep 2020 if you want to go for a phone at this price range than Samsung M30s is definitely the choice to make.
Camera
The camera in M30s is feature-rich and can perform well. It has a triple camera combo on the primary section. The first camera is 48 MP, f/2.0, 26mm (wide), 1/2.0″, 0.8µm. The second one is 8 MP, f/2.2, 12mm (ultrawide), 1/4.0″, 1.12µm. And the third one is 5 MP, f/2.2, (depth). These specs perform equally well as in the paper. The 48MP performs great in a good lighting environment. But low light photos are not the things that these cameras are for.
But as on the overall performance in a camera is intriguing. The camera is feature-rich as well. This camera is not made for photographers only. In-the camera the settings help anyone to capture a good photo. There is a scene optimizer in the camera. If you enable scene optimizer the camera automatically manages the lighting suitable for your environment.
More than this there is a setting for a shot suggestion. These features help you to get the best camera placement. It suggests the best photography in your environment. Performance on camera for background blur is also good. The blur in the background due to software more than hardware. 
The performance on an ultrawide camera is also extraordinary. As it out zooms about 25 to 30%  to occupy an extra-wide area. And the depth camera also performs well in close range photos. Overall photography is great if you are a photo freak. The camera will not disappoint you in any case.
The secondary camera in this device is 16 MP, f/2.0, 26mm (wide), 1/3.06″, 1.0µm. This camera is capable of taking great selfies. But the selfie looks a bit unnatural. As it beautifies your face and makes it look beautiful with the help of AI. The Ai itself manages color combination and contrast. 
The photography modes available in this camera are Pro for customized photography. Panorama is there for 360 wide photos. There is an option for slow motion and super slow motion as well. You can capture hyper-lapse, Food with their own mode. For night there is a night mode, but night photos are not good enough in mobile of this range.
Battery and Charging
The battery is the main attraction of this mobile. From the experience of using for this long time. Battery performs best as in the paper. This phone is made with a 6000mAh battery. And this 
The battery lasts longer than you imagine. For day to day tasks, it can take you 3 days without charging. I watched a tv series for straight 10hrs and the battery was 50% which is really great.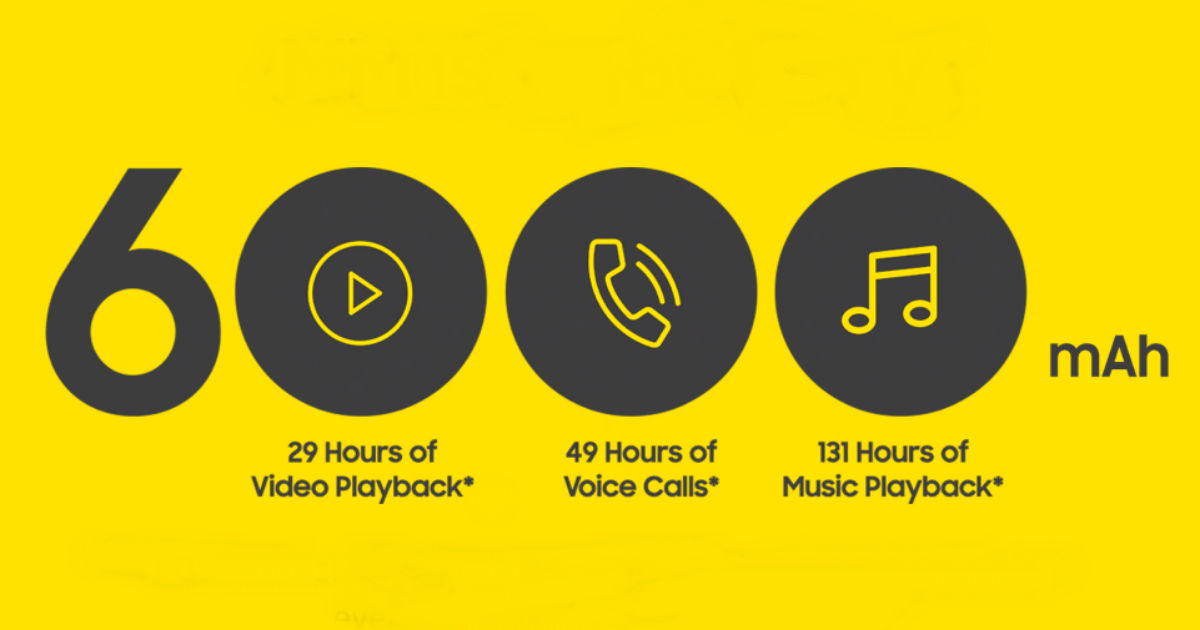 For gaming, this phone also performs for a long time. My daily work contains video watching, playing games, Keeping notes, and reading, and for this job I charge the battery once a day only. But when I do continuous gaming from waking up to sleep. The number increases to two times and so. And this case is only when I do gaming for a long time without taking rest. If you use a phone for the daily tasks you can easily go for three days. And if your phone use is occasional like calling, Watching videos for a long time. The battery lasts longer than 3 days.
In the charging department, Samsung M30s comes with a 15W charger. There is a fast charging technology as well. But the charging is not that fast. This 15W charger usually takes 2hr and 30min to full charge from 20 to 30%. This charging speed is slow in comparison to others in this range. But seeing its long-lasting performance this is negligible. I usually charge my phone I don't have tasks on the phone. And this routine always keeps my battery full. 
Personal opinion of Samsung M30s
Samsung M30s cost 25k for (4/64) and 28.5k for (6/128) in Nepal in September 2020. For this price range if you are thinking about a phone then I recommend you to go for Samsung M30s. But as an option, you have Galaxy M21 this phone has got the same specs as M30s on paper at a lower price.
After the price discussion, In my personal opinion, you can still go for this phone in this price range. Its performance is best in this price range. No other phone can run PUBG in smooth and extreme than this phone. And super AMOLED display in this price range is unbeatable by other mobiles.
The Samsung One UI 2.0 with android 10 has the best user-friendliness. The camera is also best because on this range phone has a 64MP camera. But this 48MP camera is equal as of another camera. 6000mAH battery is really going to give you the best experience with less need for charging.
The Review
Galaxy M30s
M30s is a powerpack phone with a 6000mAh battery. Though its charger is just 15W which is comparatively slow. Its AMOLED display of 6.4inches is so great for video content. The color in the plycarbonate decolors inside cover. And its camera is well performing for good light condition.
PROS
Camera
Battery(6000mAh)
Super AMOLED display
CONS
Not good for Gaming
Fingerprint sensor placement
Review Breakdown
Display

0%

Battery

0%

Gaming

0%

Camera

0%

Design

0%