PUBG mobile leading battle royal mobile game has rolled out its latest update with the biggest changes ever. Due to its graphics, and interactive features players are intact to this game. In the last three years, the developer of PUBG has to bring updates with slight updates and add-ons. And every PUBG update has been always exciting as it brings change and always offers something new to its player. Today, the developer of PUBG Mobile brought its one of the biggest updates. This new update is the New era in PUBG mobile. Let's see what we can see in PUBG Mobile Update, September 2020. 
Erangel 2.0
The updated Erangle Map is the main highlight of this update. Erangel has its new version 2.0. This update in Erangel focuses on the change in graphics quality. The structure of some buildings is changed now including colors in other buildings. The shape of Mylta Power is changed now. The loot point in Mylta Power is made closer to better combat experience.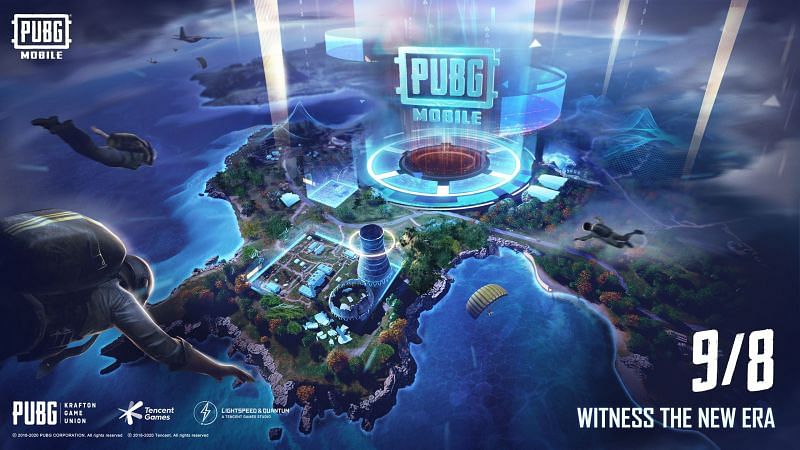 Quarry has a new 7 warehouses in it. As an add on to this quarry terrain now have more buildings as looting options. In prison, the building layout is new to give new tactical options. Trenches, wooden barricades, abandoned tanks, and constructions are new cover options. Some building has basement added. This basement inside the building is accessible by a bursting floor with a firearm.
Livik is out of the beta
Livik one the new Maps added on the game is now out of Beta. And the developer has made M1014 available in Livik now. This gun is an all-new semi-automatic shotgun. Load 7 rounds of this shotgun for outstanding close-quarters combat experience. Visuals are also smooth in Livik now. Rocks, water, the waterfall is now smoother than ever in livik. The damaged truck also has improved visual distance. Different bugs of floating objects and others are now a fix. The distribution of grass is even better. Texture and graphical improvement in this map have now a great combat experience in it.
Addition in Evoground
Evoground is a game mode in  PUBG Mobile. This normally includes gameplay that players can have fun with. This mode does not affect ranking among players. In this new update, Evo ground also has an update.
Payload 2.0
Not only Erangel payload mode is also getting  2.0 soon. This 2.0 version of payload mode will be seen soon in the game. The new version of the payload mainly has firearm improvement. The helicopter in this mode is added with a firearm for enhancing combat experience. As the payload is a match of explosions, Vehicles also contain firearms. AT4-A laser-guided missile and M202 four-barreled rocket launcher are new guns that we can see in this mode now. UAV controller, man-portable radar, bomb suit are also a new item on the map.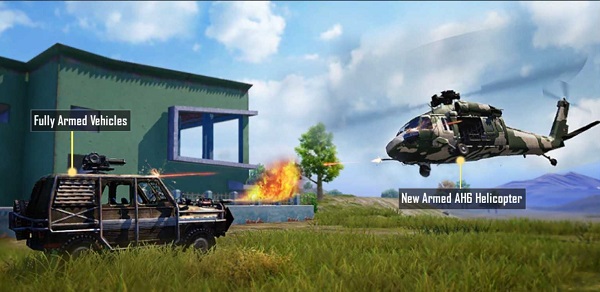 Halloween mode
One year older Halloween mode will also be back on Oct 23. Players can now gain experience wearing Halloween masks or defeating Halloween.
Combat improvement
Tommy gun gets a faster rate of fire. And now red dot and holographic can be used in this gun.

Ump45 gives more damage including faster firing.

DBS spawns on Grounds instead of drop.

Use of gyroscope in throwables.

The use of medkit cancels by sprinting.