At the time, when, one of the famous Battle Royal game Fortnite was having a major dispute with two main mobile platforms Android and iOS over in-app purchases and even getting the game removed from the respective app stores. The other big Battle Royal Game PUBG mobile is rolling out the biggest update. PUBG Mobile one of the highest-grossing Mobile Battle Royal game with millions of online players just in over 3 years of release, this game is offering great playstyle and playing experience. This game is famous for its combat experience. There are several game modes which enable players to roam around inside game. PUBG Mobile has been bringing several updates, which gives a great battle royal experience. The developer community has announced a new era for its players with the major updates rolling on 8th September. Let's see what we are getting in the next update of PUBG Mobile. 
PUGB Mobile: Graphical Improvement
PUBG Mobile is releasing version 1.0 for the upcoming update. This update will be bringing new and improved character, Upgraded in-game graphics, and upgraded environment. The characters will have better movement. Image projection and lightning have a change for realism.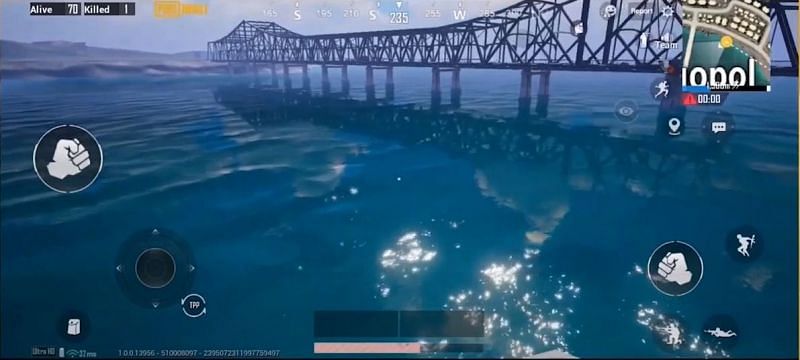 In battle, there will be an improvement in particles, smokes, air blast, muzzle flash. There will be a great scope of interaction coming by. Every gun-shots be more realistic than ever. The developer has changed in parachuting and other actions as well.
The environment has a new look for the new era. The shading quality and light transmission effect have got realism. The game is going to offer the highest quality mobile gaming experience. 
There will be more light to the sky with which clouds seem real. Water and vegetation are more real. Players are now able to see the reflection in the water and indirect lights from the sun. Improvements are made in models and texture quality. 
PUGB Mobile:
User Experience Improvement
With the upcoming update, there will be a new interface that will be completely new and more interactive. Improvement is made on interactions motions, visuals, and sound effects for quality improvement. The user interface on the lobby will also be changed. There will be a use of new AI for the more interactive lobby. System animation will be changed as well. In the lobby, there will be three parts Social, game, and store.
The funny thing is, the lobby can now be customized by players themselves. This will help players for easier and quicker access to the function they want.
Conclusion
There will be 2.0 version rolling out for Erangle.

Improvement in the environment including Clouds, water, vegetation, and many more.

Combat field is more improved including gun sound, muzzle firing, reloading, scope, and else.

Players will have smooth gameplay.

For a low-end device, the game will be 72% more smooth.

There will be 36% higher FPS.

The user interface is completely new.

Players can customize their own lobby.

The update will roll out on Sep 8.
With the update, the game is going to be more interactive and realistic. The keep the players on the platform the company will be coming up with more updates. We will be keeping our eyes on future updates and will let more about updates in the future.