PUBG mobile is the leading battle-royal mobile game. In these past three years, PUBG is pushing its updates on a timely basis. So, as always PUBG brings its first update after the New Era Update. This time PUBG has teamed up with another game and brought a Fusion update. This update is basically PUBG* Metro. In this combination update, PUBG*Metro brings unique gameplay to PUBG mobile. By the start of S16 PUBG mobile is pushing the update with various lag-fix and new enhanced gameplay and game-mode.
PUBG*Metro update 1.1
The new version of PUBG Mobile will push out and start from Nov 10. This update is 610 MB in android and 1.63 GB in the IOS device. This new update brings new improved gameplay and new PUBG*Metro Collaboration gameplay.
New Improvements and Changes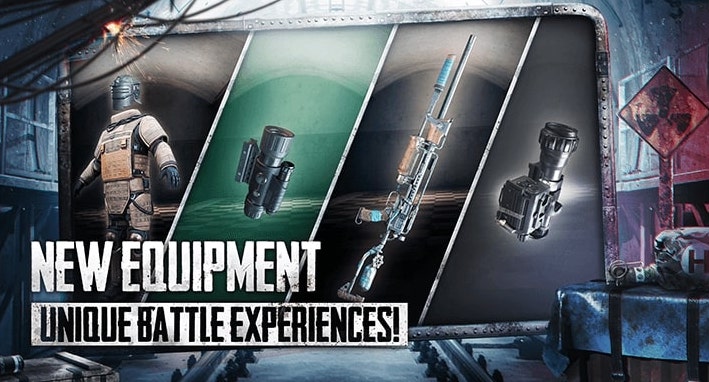 PUBG*Metro theme gameplay
In this new update, the theme gameplay will start as metro theme gameplay. This will be in classic mode and can be played as event mode. Metro theme gameplay will have an underground metro station, monsters, radiation zone and etc. This game event is basically a short form of the FPP game Metro.  And in this event, there are different metro stations throughout the map where players can move from one place to another in an underground city.
Adjustment of Mode Availability Times
After the update, Infection Mode and RageGear Mode will be offline for further tuning. Payload 2.0 Mode will be available every Friday, Saturday, and Sunday starting at  UTC+0 instead
Gameplay changes.
Players can now throw the melee weapons in their hands to give damage to the enemy. Melee weapons after throwing can be picked so that it can have unlimited use. Moreover, In this update players will have a new throwable item i.e. Spike Trap. This trap can puncture tires of vehicles as a single time use.
Players can now mark in mini-map for faster and clear communication among players. Furthermore, players also can share their control setting and sensitivity after the update. The new quick throw feature enables the player to throwable quickly just by swiping.
Grenades Changes
Frag grenade has slightly reduced damage by 20% and the blast effect has got an improvement. The Stun grenade will effect after 0.7 seconds of hitting the ground and the range is 1.5 meters more. The smoke grenades activate after one second of hitting the ground. And finally, Molotov has a 20% range increment.
New Metro Royal Mode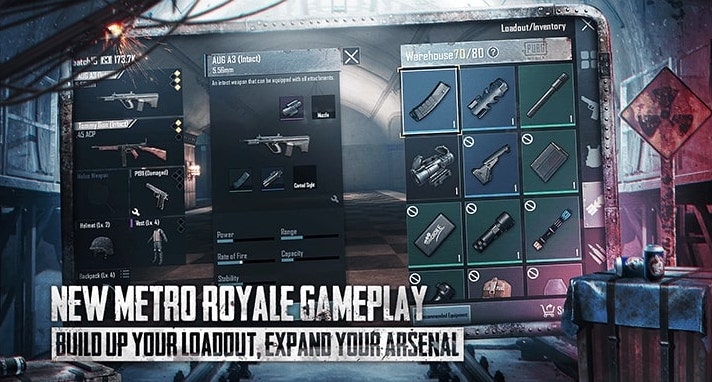 In this metro, royal mode players can get all the guns, ammo, and attachment all they want before the start of the match. The attachment can be also collected during the match. In this mode, players get a starting point. As the match is started players have to complete the different missions in their way. After completing the mission players get different in-game items. If players can be able to make their way successfully to the return point then players can get the entire element that they collect in the match. And these items remain in inventory and can be taken in another match. In this way, players can fill their inventory and play the mode with new weapons in every match. Players also get the cash by completing the match. With that cash, players can buy different weapons and attachments to get it into a battleground.
As well as there are different changes and bug fixes in the PUBG*Metro update. The new security improvement is also there so to ensure hacker free gameplay. Check out more information on Pubg mobile website.