Google announced the launch of new service, App Marker, where you can drag and drop to create a mobile app. App Maker is a low-code, application development tool that lets you quickly build and deploy custom apps tailored to your organization's needs.
Like its competitors Microsoft and numerous startups, App Maker promises to make it easy for anybody to develop basic apps.
This is more useful for those who have less time or idea about the coding or on other words for people who are less technically savvy.
The service lets users drag and drop widgets around  that complies with Google's Material design principles. But they can be customized further with scripts, as well as HTML, CSS, JavaScript, and JQuery content. And once apps are live, it's possible to monitor usage through Google Analytics.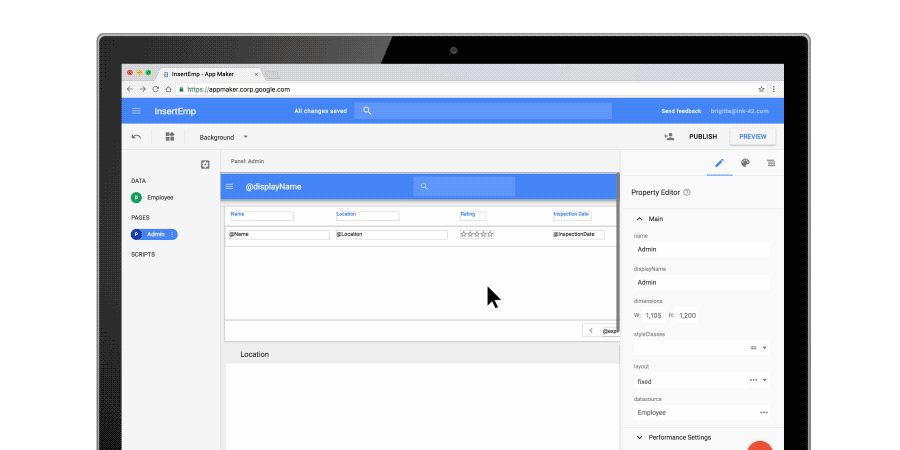 App Maker lets users integrate their apps with many services, including Google Calendar, Google Contacts, Google Docs, Google Drive, Google Forms, Gmail, Google Groups, Google Translate, Google Maps, Google Sites, Google Sheets, Google BigQuery, and Google Calendar.
That means the developer don't need to worry about maintaining the necessary infrastructure for running the apps. You can all facility provided by the Google.
You can learn more about it here. And if you like , you can apply right here.
Share your thoughts about the new service, in the comment box below.
And if you have any queries or confusion you can ask here.